Published: Tuesday, July 06, 2021 01:54 PM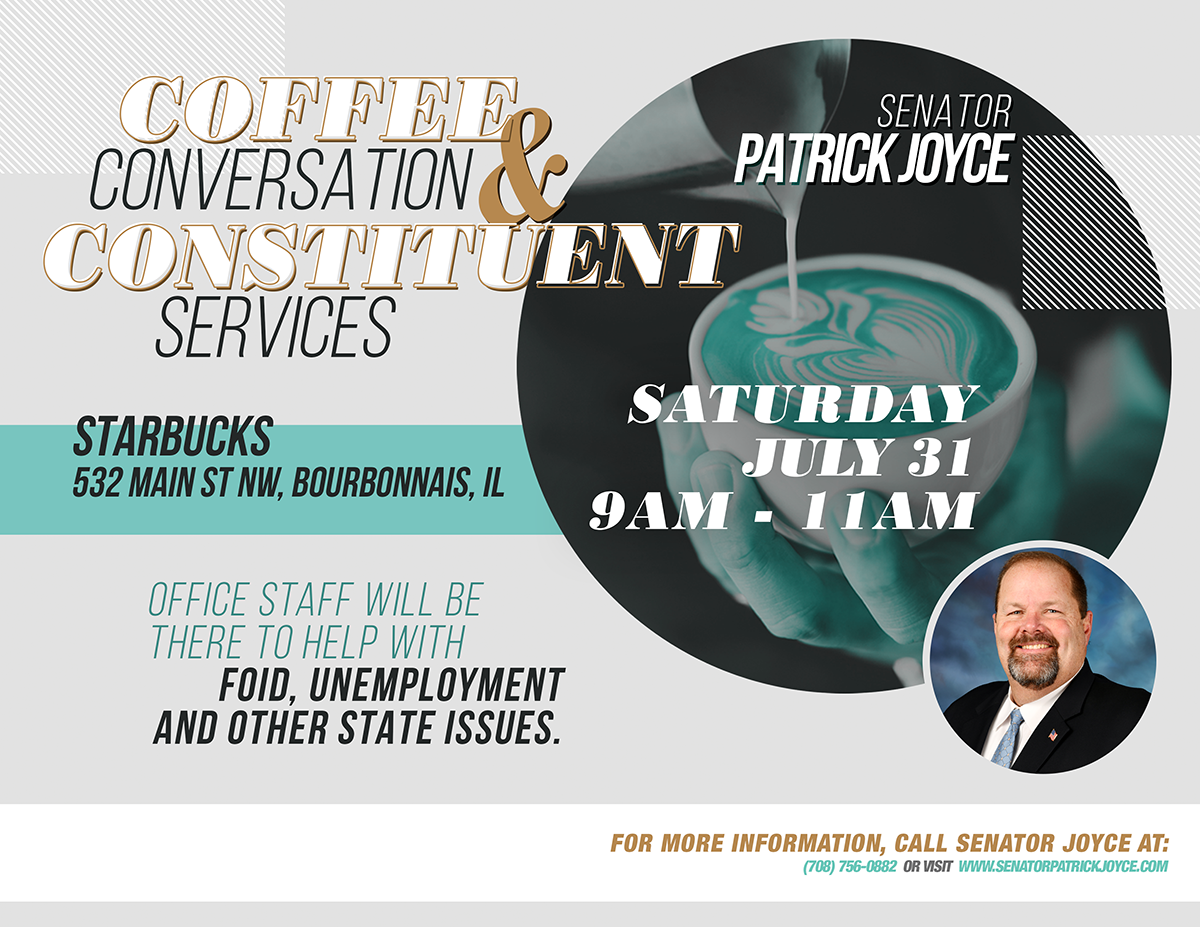 BOURBONNAIS – State Senator Patrick Joyce (D-Essex) invites residents to ask questions and get assistance with state matters at his Coffee, Conversation and Constituent Services event on Saturday, July 31 from 9 to 11 a.m. at Starbucks, located at 532 Main St. NW in Bourbonnais.
"This is a great opportunity for the residents of Bourbonnais and surrounding communities to enjoy a cup of coffee while having a conversation about what's happening in state government, or to simply bring an issue to my attention," Joyce said. "I look forward to having a casual conversation with those who are available to join me."
Community members are welcome to stop by Starbucks to work with the senator's staff and receive assistance with different services. Attendees can receive help with FOID cards applications, unemployment and much more.
With questions or for additional information, contact Joyce's office at 708-756-0882 or visit SenatorPatrickJoyce.com.
Category: Events